Life is an adventure but we take life too seriously as we don't understand who we are and why we exist in this material plane. The workshop on Mystic Journey through the past life lens makes the attempt to take you through the adventure and open doors to the infinite self. Past life therapy is an effective tool to uncover the mystery called us. The workshop has been designed to give you information and experience to develop insight and accept who you really are.

In actuality we are aware very little of our psychic inheritance. Each individual chooses the time and place of every life in his reincarnation cycle. This may sound unbelievable but if you understand the truth behind the reincarnation dramas then you will realize that the real reason why we are here!!

What really matters is the understanding of consciousness. We are yet to solve the mystery of consciousness and past life therapy could unravel the deeper layers of the subconscious mind. The therapy is a technique to help us to move to the bottom of the ice berg.

The profound understanding of the laws of nature is that the essential nature of the physical world is that it is non- physical. Everything is energy and information. We are beginning to understand that wherever there is energy there is information. There is a need to know that though we live in a mechanistic society we have to look beyond the microscopic vision that man has developed. Are we born to achieve, amass wealth and marry and then die and disappear? It seems so futile then to be on this amazing planet. Is it futile???Past life therapy and reincarnation research has been around for the last 20 years but it is recently that more attention has been given to the fact that this therapy can actually help you to overcome the problems that seems to plague you in living a better life. Join me and learn about this amazing therapy and experience your true self through the various meditations.
Objectives
It helps to understand the root causes of your present life problems and as you return to the cause you begin to heal at the physical, emotional, social and spiritual level.
To create a deep understanding about your multi-dimensional nature.
To facilitate inner transformation. Who must attend?
Who are interested in understanding their blueprint of life and want to know their road map how they arrived here.
Who are keen to understand the purpose of their life, karmic lessons and karmic baggage that they may be carrying.
Who want to grow spiritually and evolve without any magical thought or pretense.
Who want to free themselves of pain, hurt and guilt and disease.
Schedule
Day 1:
understanding the multidimensional aspect
chakra meditation
the body of your beliefs
removing limiting beliefs meditation
understanding the cosmic play of creation
soul retrieval meditation
probable reality and symbolism
astral travel meditation
Day 1 will have Chakra Balancing, Age Regression and Health Regression along with mediations on astral travel, telepathy and ESP.
Day 2:
reincarnation dramas
planes of creation
past life meditation
looking into relationships through a spiritual lens
meeting your masters/guides
the phenomenon of soul mates
purpose of one's life
future progression
Day 2: will have Past Life regression of phobia and general fears, Relationship Regression and Future Progression along with meditation on auras and ESP.
The workshop will be full day from 9am to 6pm. The participants are served breakfast/ lunch and tea. Workshop material is provided for the activities.

For upcoming workshop dates: Click Here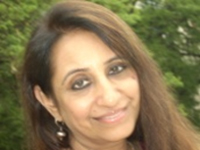 Profile of the Guide:
Dr Trupti Jayin
BOT.M.A.M.Phil, Spiritual Life Coach
Clinical Psychologist, Occupational Therapist, Past life therapist

Website : www.truptijayin.com
Facebook : https://www.facebook.com/truptijayinpastlife
Videos: www.raazpichlejanamka.youtube.com